Fleet Addition Comacchio CH300 in CFA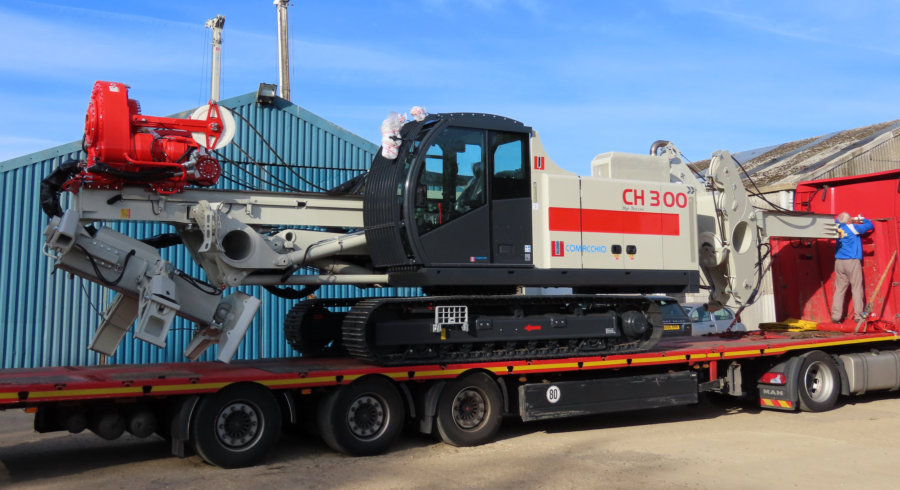 We're delighted to announce that we have just taken delivery of a further Comacchio CH300 in CFA and it's tracking straight into our hire fleet! With a transport weight of just 29,900kg and the capacity to drill to a maximum pile diameter of 800mm and a depth of up to 19m in CFA, why not give us a call to arrange a hire?
Visit our DOWNLOADS PAGE to download the brochure for this innovative rig!